Frank Wein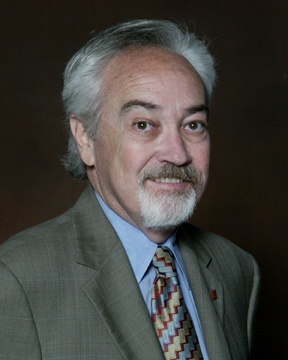 Frank Wein Scholarship - In September 2017, the APA California Chapter Board voted to establish a Chapter scholarship in Frank's name in honor of his many contributions to both the APA California and APA National Chapters. This $20,000+ scholarship fund will endow an annual student scholarship in Frank's name. The APA California Chapter voted to MATCH any donations received up to a total of $10,000.  Donations can be made HERE or mail a check made out to "California Planning Foundation" with "Frank Wein Scholarship" in the memo line to:  Laurie Gartrell, CPF Treasurer, c/o SANDAG, 401 B St., Suite 800, San Diego, CA 92101
Remembering Frank Wein,
On January 24, 2011, we lost our friend and colleague, Frank Wein. There has been a tremendous outpouring of love and fond remembrances of Frank from his friends and colleagues from across California and the nation. "We've lost one of our real giants - so many have been privileged to have known him as a friend and colleague, seen his dedication to his profession and his communities," says W. Paul Farmer, CEO of the American Planning Association and the American Institute of Certified Planners.
Frank's reach covered a wide range of the planning endeavors from his professional and academic work over four decades in California to his vast contributions at both State and national levels, and to his strengthening and expansion of the Chapter's fundraising efforts for student scholarships. "Frank was 100 percent devoted to the cause of advancing California planning and planners, and was a role model for planning leadership for many decades," says Al Herson, former president of Cal Chapter APA and former president of the California Planning Roundtable. Frank was a nationally respected urban and environmental planner. He specialized in the design and preparation of general plans, redevelopment plans, specific plans, and environmental impact assessments. He began his career at SCAG and continued to work for leading firms including Don Cotton Associates, Michael Brandman Associates, Harlan Bartholomew and Associates, Parsons Corporation and URS Corporation. Linda Dalton, member and past-president of the California Planning Roundtable (CPR) and the California Planning Foundation (CPF), remembers Frank "as such an inspiration to everyone – fellow planners, students, and his clients – and the epitome of the General Planner."  "His license plate – GENPLNR -- should be retired with honors," she said.
From 1974 through 1998, Frank was an officer of the LA Section of the American Planning Association (APA), the California Chapter of the APA and the American Institute of Certified Planners (AICP).  During this time he served on Cal Chapter APA's Board of Directors from 1980 through 1998, including four years as Cal Chapter APA's President and eight years as President of the California Planning Foundation from 1991 to 1998.
An Adjunct Associate Professor of Urban Planning at USC's School of Policy, Planning and Development, Frank was Co-Director of the School's Community Development & Design Forum. He lectured at both Cal Poly Pomona and California State University, Northridge. For more than a decade his planning seminars have stressed principles of smart growth, sustainability and growth management techniques and how to incorporate these principles into comprehensive planning programs. His earned a Doctor of Planning and Development Studies, as well as a Master of Planning, from the University of Southern California. He received his BA in Urban Studies from California State University, Northridge, where we actively supported the development of the school's emerging planning curriculum.
Frank was the recipient of the American Planning Association's 1992 Distinguished Service Award and was in the first group of 43 planners elected from throughout the country as a Fellow of the American Institute of Certified Planners (FAICP) in 1999.  He was also a Member of Lambda Alpha, an international honorary land use economics society and a Member Emeritus of the California Planning Roundtable (CPR). He was also past-president of the Planners Emeritus Network (PEN).
Frank was instrumental in establishing effective management practices that enabled the State Board to gain a strong financial footing. Bill Claire, Member Emeritus of CPR remembers that "we worked together to straighten out Cal Chapter's finances during his reign as President." Steve Preston, the current City Manager of San Gabriel and past-president of Cal Chapter APA and CPR, remembers saying upon following Frank's presidency that "he had big shoes to fill." Janet Ruggiero, past-president of Cal Chapter APA remembers Frank as full of life and fun, but he had that special way with people.  "He could convince people to change their minds and moreover, they didn't mind doing so.  He always did things to improve the profession and the organization."
Under Frank's leadership, the California Planning Foundation (CPF) established its first strategic plan and expanded its scholarship giving to new heights. Colleagues remember Frank's persuasive prowess when he worked tirelessly on behalf of CPF. As their premier auctioneer for over a decade, he helped to expand CPF's annual auction gift giving and donations more than tenfold. Joanne Garnett, former President of APA and AICP, wrote, "I thoroughly enjoyed watching him in action and ended up bidding on all kinds of goofy things thanks to his sales skill."  "He will be missed, but he will always be remembered," says Ann Siracusa, former Principal Planner with the City of Los Angeles and Member Emeritus of CPR. "Some of the best times in my planning career were when he was the auctioneer for the California Planning Foundation auctions at the annual statewide conferences."
Frank's love of planning history took him to explore additional avenues for service: when the California Chapter struggled for more than a decade to establish an archive, it was Frank's collaboration with Chapter Historian Betty Croly that resulted in a permanent archive being established at California State University, Northridge. Frank later assumed a role with the Los Angeles Region Planning History Group, dedicated to exploring the history of urban planning in the Los Angeles region.
Frank's love of baseball and the Boston Red Sox are legendary and were remembered by Bruce McClendon, former Los Angeles County Planning Director and past-President of APA: "I don't know if Frank is in the starting lineup in heaven, but I do know that he was the kindest, nicest and most positive and optimistic person I ever met and that he was a winner and an MVP when he played for the planning profession. He made us all better for having known him and he will be missed and remembered by so many people." In another baseball metaphor, Joanne Garnett remembers that "no one knew how to handle adversity and the curve balls that were thrown at him better than Frank.  He never quit living life to its fullest, no matter his infirmities, and he never stopped caring about others." 
Frank was also a mentor to many planning students and professionals entering the field. Val Alexeeff, former Santa Barbara County Planning Director and Emeritus Member of CPR, remembers Frank as his mentor and comments, "He was one of the bedrock planners of California in my time and my personal sculpture reflects his stone and his chisel." Steve Preston remembers, " we both interned in the same job in Glendale (five years apart), and when I inherited his old job I found the Manual for Interns, by Frank Wein in my desk drawer. Later when we held the same offices in APA, we often joked about those aspects of our parallel love for planning and planners."
And don't forget! Frank knew how to "boogie." In the early 1990s, Frank and Al Herson went to several Chapter Presidents Council (CPC) parties at National APA conferences. Somehow, he was a perennial finalist in the CPC dance contest, which played "You Make Me Want to Shout" so often that you did want to shout.  And his winning dance partner, Joanne Garnett, remembers, "Frank and I partnered up for the CPC dance contest and won it thanks in part to his magnificent split on the dance floor.  I don't think he was able to walk for a week afterward."
Frank battled valiantly for the past several years against ailments that were both debilitating and never allowed him to regain his full strength. In his last few months, he was able to communicate with an IPAD donated by his friends in CPR, academia and the planning profession. Despite fighting her own major health issues, Frank's wife Sandy was there steadfastly until his passing even though she relied on an assistant to get around and needed a wheelchair much of the time. Frank was only 59 when he passed away, but he has left a far-reaching legacy. As Lester Solin, Jr. FAICP, poignantly observed -- "The good die too young."
H. Pike Oliver, member emeritus of CPR and now teaching in the planning department at Cornell University penned this fitting Haiku for Frank:
A planning leader
who knew and gave to many
his gifts will live on
"Let us remember and honor Frank in the way he would want to be remembered, doing good planning, contributing to the betterment of our communities and having a good time doing it," says Stan Hoffman, his friend and colleague.
Frank is survived by his wife, Sandy and his two brothers, Tom and Rodney. Services were held January 25 at Mount Sinai Cemetery in Los Angeles. There were more than 100 people at the funeral which was held on a bright and sunny Southern California morning on a hill at Mount Sinai Cemetery overlooking the San Fernando Valley and the Verdugo foothills.  It was a testament to Frank's wonderful personality that so many people were able to be in attendance on fewer than 24 hours' notice. 
At the service, Stan Hoffman, past-president of both CPR and CPF, recounted his memories of Frank and then shared a number of remembrances from the many thoughtful e-mails that Stan and Steve Preston had received.  Woodie Tescher also provided eloquent words on the spirit of competitive friendship they had experienced together. He was followed by Peter Valk who shared memories of his friend and colleague. Other funny stories were shared with the crowd about Frank's ebullient joy as a tiny ring bearer at his elder brother Tom's wedding; his skills as an APA auctioneer; his humorous stories; and his integrity.
Frank Wein Scholarship - In September 2017, the APA California Chapter Board voted to establish a Chapter scholarship in Frank's name in honor of his many contributions to both the APA California and APA National Chapters. This $20,000+ scholarship fund will endow an annual student scholarship in Frank's name. The APA California Chapter voted to MATCH any donations received up to a total of $10,000.  Donations can be made HERE or mail a check made out to "California Planning Foundation" with "Frank Wein Scholarship" in the memo line to:  Laurie Gartrell, CPF Treasurer, c/o SANDAG, 401 B St., Suite 800, San Diego, CA 92101