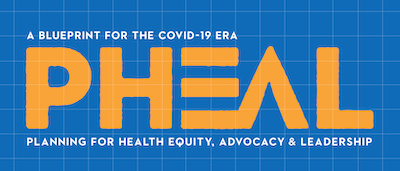 California Planning Roundtable
Mission: California Planning Roundtable advances planning practice and influences policy through innovation and leadership to create healthy, prosperous and equitable communities. We are a resource for policy exploration, innovation and development for California planning to enhance the sustainability, equity and livability of California communities. CPR focuses on emerging policy issues with cutting edge solutions.
Since our founding in 1981, the California Planning Roundtable has promoted inclusive communities and the importance that city and regional planning plays. Still, we acknowledge that planning policies, zoning that implements those policies, and public investment in facilities and infrastructure have had a history of both segregation and integration. We resist the former and embrace the latter for more equitable outcomes. In this spirit, the California Planning Roundtable seeks to overcome inequities that are a consequence of prejudice and recognize that Black Lives Matter.
About Us
Overview, History and Membership
Projects
Ongoing work of the Roundtable
Publications
What we've published
Resources
For planners and administrators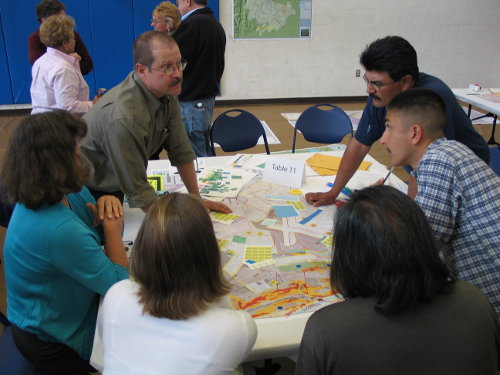 Promoting Effective Planning
CPR is committed to enhancing essential planning skills for practicing planners to promote effective planning. To accomplish this goal, CPR will offer interactive sessions and workshops at the APA California conference and other possible venues on core skills that may not be taught in typical planning curriculums,but are usually "lessons learned" through direct work experience. Possible workshop topics include strategic thinking, communication skills, project management, and effective community engagement and education.
What's New
The latest from the Roundtable
Casitas Coalition ADU Best Practices Webinar Series
CPR is partnering with The Casitas Coalition to publicize their ADU Best Practices free webinar series. The next monthly webinar is on April 30 at 11:00 am and features keynote speaker Assemblymember Richard Bloom of Los Angeles. Learn about the City of Los Angeles' innovations and leadership in ADU production. ADU production in LA accounts for 20 percent of total housing production. Also featured is a Q&A with a guest panel of ADU experts. Register for the webinar here.
CPR Endorsement of PHEAL Mission and Principles
The California Planning Roundtable (CPR) is pleased to support the Planning for Health Equity, Advocacy and Leadership (PHEAL) Guiding Principles which align with the CPR's mission by addressing the impacts of the built environment on health outcomes. Members of CPR were instrumental in conceptualizing, developing and deploying the Principles. To learn more about PHEAL, visit https://www.stateofplace.co/pheal-about
Planning To House California Beyond 2020
The lack of housing availability and affordability has reached crisis proportions in California. The conditions we experience today have been building over the last several decades largely due to limited production, particularly in coastal and urbanized areas. Read More...