Paul C. Crawford, FAICP (1947-2008)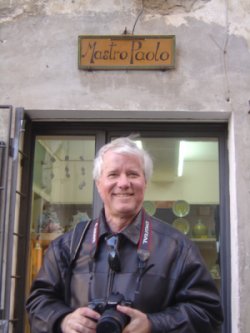 We honor Paul's inspiration, fellowship, fortitude and friendship.
As an engaged colleague, Paul belonged to CPR from 1993 to 2006, where he served as vice president for programs (1999) and president (2000) and long time web master. He offered wise counsel on many projects, including his masterful editing of our report on the Eastern Sierra, transforming a text with many authors into a coherent and handsome document.
As an innovative and tireless professional, Paul made development regulation a creative enterprise, first as San Luis Obispo County planning director and later as principal with Crawford, Multari & Clark Associates. He introduced form-based codes into numerous California cities and counties, assuming national leadership in the Congress for the New Urbanism. Even after his diagnosis with glioblastoma multiforme, he completed his co-authored textbook, Form-Based Codes: A Guide for Planning, Urban Design, Municipalities, and Developers (John Wiley & Sons, 2008).
As a patient mentor, Paul taught much more than "planning agency management" to Cal Poly (San Luis Obispo) planning students for over twenty-five years. He advised aspiring planners as they advanced in their careers, including many who have later assumed leadership roles themselves in the field of planning.
As a talented photographer, Paul captured the essence of the world around him, particularly the Sierra landscape and the Italian countryside.
As an adventurous and convivial friend, Paul enjoyed back packing and spelunking. He was renowned for his palette and connoisseurship of fine red wines.
As a devoted family man, he enjoyed life with his loving wife, Linda. Together, they raised four children, and treasured three grandchildren. He is also survived by a large extended family, including one nephew who has become a planner.