Leadership Academy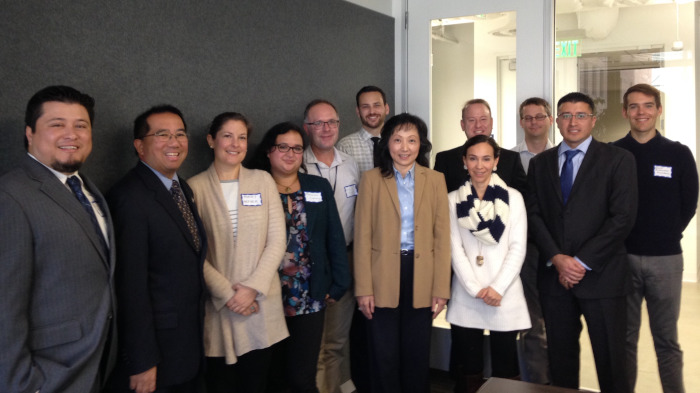 Overview
The California Planning Roundtable Leadership Academy is a professional development program created to help planners prepare for leadership roles in their organizations. Through the program, participants will gain knowledge and skills in leadership, organizational dynamics, communication, and career planning to help them identify and achieve their professional goals while equipping them with tools to make even stronger contributions to their organizations.
Become a Changemaker
This program was developed to help planners make an impact. Learn directly from fellow change makers from across California who are advancing best practices and important causes and leading others through transformative changes.
Why Participate?
Discover what kind of leader you want to be. This is the most critical step towards significant improvements in leadership. Self-aware leaders can clearly communicate their vision to stakeholders, colleagues and employees.
Participants also learn important skills like how to leverage conflict and build more effective working relationships with others. You will learn specific, practical strategies that can be implemented at your organization immediately. Lessons will help you:
Articulate your personal leadership philosophy
Build a high-performance team
Align and accomplish organizational goals
Strengthen your influence
2021 Program Schedule
February 5 Leadership Values
March 5 Mindset
April 2 Emotional Intelligence
May 7 Negotiation
June 4 Diversity & Inclusion
June 25 Leadership Reflections
All programs are scheduled on Fridays from 8:30am to 10:30am
Instructors
Alice Chen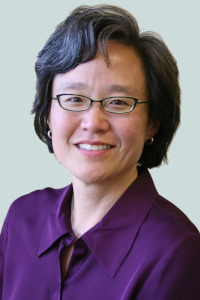 Alice has over 25 years of experience in transportation planning and engineering, and has managed the transportation analysis for environmental impact assessments and worked with cities and counties on their Circulation Elements of General Plans as well as bicycle and pedestrian master plans. Her work addresses the state's Complete Streets requirements by adopting policies and developing tools, processes, and procedures for implementation, incorporates the Caltrans' Smart Mobility Framework into state, regional, and local transportation planning practices. She is a certified planner (AICP) with the American Planning Association and a member of the California Planning Roundtable.
Kacey Lizon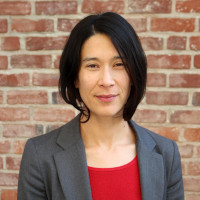 Kacey Lizon is Deputy Executive Director of Planning & Programs for the Sacramento Area Council of Governments. In this role, Kacey oversees execution and integration of SACOG's work plan, including all planning, programming and technical assistance activities. During her over 15-year tenure at SACOG, Kacey has played an instrumental role in innovations in integrated regional planning and smart growth planning processes. She has led initiatives in land use, housing, transportation, transit-oriented development, environmental and rural planning. Kacey is a member of the American Planning Association and vice president for programs for the California Planning Roundtable. She is a Sacramento native and lives there with her husband and two children.
Richard Rojas, AICP
Richard currently serves as the Deputy City Manager for the City of Norwalk. Richard has a variety of experience in community development and planning with experience working in Compton, Carson, San Luis Obispo, and Henderson, NV. He is actively involved in professional associations such as the Planning Association and Urban Land Institute. He earned his Bachelor of Arts degree in Environmental Studies from UC Santa Barbara and Master's Degree in City and Regional Planning from Cal Poly San Luis Obispo. Richard joined the California Planning Roundtable in 2019.
Laura Stetson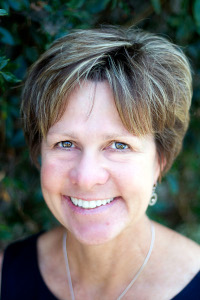 Miguel Vazquez, AICP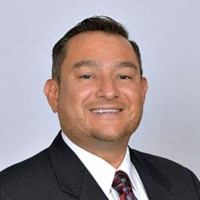 Miguel Angel Vazquez, AICP is one of the first planners hired by a public health department in the nation. His role at the Riverside University Health System-Public Health is to strengthen the integration of planning and health through collaboration with non-traditional partners. He is a member of the California Planning Roundtable where he serves as co-chair of the Healthy Communities Work Group and recently became member of APA California Planners4Health Task Force. He received a bachelor's degree in Urban Studies and Planning from California State University, Northridge and is a fellow of the California Leadership Academy for the Public's Health. Mr. Vazquez is a dynamic, multi-faceted positive thinker who combines his life experiences and professional insight with his passion for community empowerment through creativity and collaboration. He was born and raised in Mexico City and lives in Riverside, CA with his wife Mary and their two sons, Alexander and Nicholas.
Marc Roberts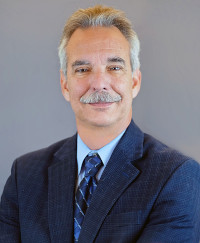 Marc Roberts has more than twenty years of experience as a planner and Community Development Director. He has been the City Manager for Livermore since 2012. He has managed a wide variety of transformative land use projects.
Roberts was the project manager for the development of the South Livermore Valley Specific Plan, a program that helped revitalize Livermore's wine country and won a National planning award. As the Community Development Director, he led the team that wrote and implemented the Downtown Specific Plan, a plan that won a National Main Street Award and transformed Livermore's Downtown through dozens of coordinated private and public projects.
Roberts is a member of the California Planning Roundtable, a policy research and development resource for the California planning profession to enhance the sustainability and livability of California's communities.
Testimonials
I experienced a valuable opportunity to reflect on my strengths as well as areas I needed to improve as a leader. I cherished the thoughtful conversations and commitment from all participants and facilitators.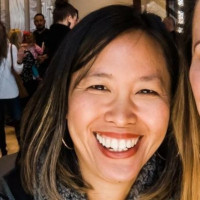 PAT HACHIYA, AICP
SUPERVISING REGIONAL PLANNER, COUNTY OF LOS ANGELES
Lessons and discussions were very insightful and interesting. I would recommend to any planner who wants to improve their abilities and effectiveness.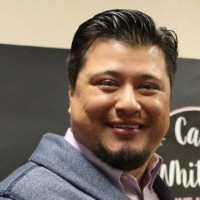 LUIS ESCOBEDO, AICP
SENIOR PLANNER, CITY OF WHITTIER
It's so important for planners to invest in not only their planning skills, but also leadership skills. The program offers a critical opportunity to reflect and grow in these areas among a supportive group of planning peers.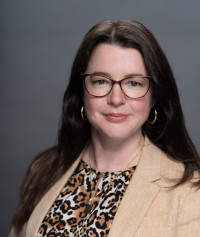 ASHLEY ATKINSON, AICP
MANAGER, CITY OF LOS ANGELES
Registration
Submit your information at the Registration website by December 27, 2020. For questions, email Richard Rojas, Leadership Academy Director at rrojasjr@gmail.com